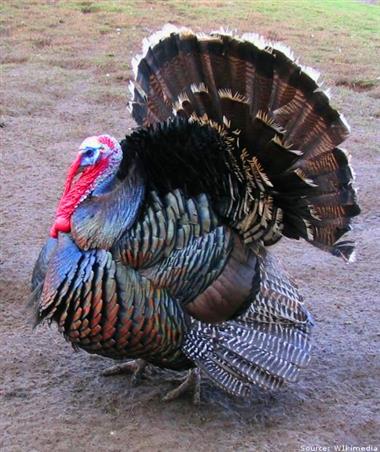 When friends and family gather around the Thanksgiving table, year after year the same course gets the spotlight: the turkey. It's big, it's beautiful, and it's (hopefully) roasted to perfection. But why should turkey get all the attention? Whether you're vegetarian, vegan, or just looking to mix it up this year, take a look at these under-appreciated fall flavors that will make you forget all about everyone's favorite gobbler.
Vegetarian
Just because you're skipping the turkey and gravy doesn't mean you can't indulge in autumnal flavor. This hearty butternut squash and sage lasagna perfectly combines sweet and savory for a fully satisfying meatless main course. If you need some color in your life, try this sweet potato, onion, and fontina tart with a crispy walnut-studded crust. Its delightful fall colors are only matched by its rich, roasty flavors.
Vegan
Who needs cheese? These protein-packed quinoa-stuffed sweet potatoes are pure animal-product-free perfection. So is this roasted butternut squash with kale and almond pecan parmesan.
Turkey is So Last Year
Dietary restrictions aside, you might just be looking to switch up your Thanksgiving protein. The world is your oyster. You could actually serve oysters, if you're into that. Try one of these scrumptious, non-turkey carnivorous options for the holidays:
Dare to be different this Thanksgiving! Swap out your turkey traditions for one of these recipes, and brace yourself for guests asking for seconds.