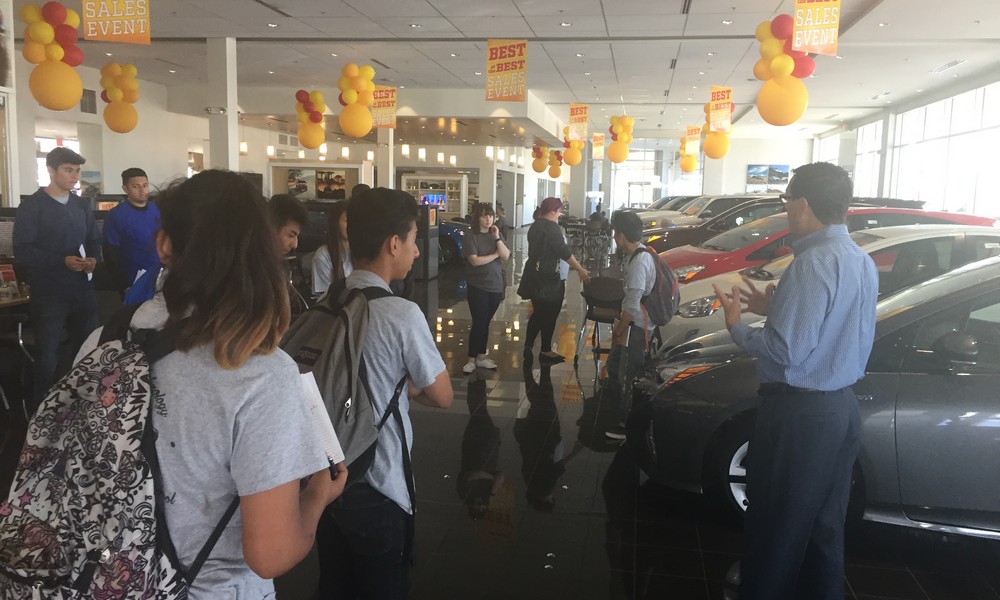 As longtime customers know, the DCH Toyota of Oxnard team supports a number of ongoing initiatives throughout the community. Many of us live, play, and raise our children in the Oxnard area, and we're always looking for new ways to make our community a better place.
Recently, we were proud to host a field trip to our dealership for the Channel Islands High School's Transportation Technology Academy, a "school within a school" that's designed to help students interested in entering the automotive industry get a leg up on the competition with hands-on training and education.
We were very excited to share career information in the automotive industry at the event with the students during their field trip, giving them an in-depth look at many of our departments, including our Service Drive and Bay Area, Parts, Sales, Inventory, and Finance.
We're also proud to announce that the Transportation Technology Academy has chosen us as its 2017 Business Champion of the Year.
If you'd like to know more about what we can do for you, or if you have an idea for how we could make our community a better place, don't hesitate to call, contact us online, or visit us in person at 1631 Auto Center Drive, Oxnard, CA 93036 today.