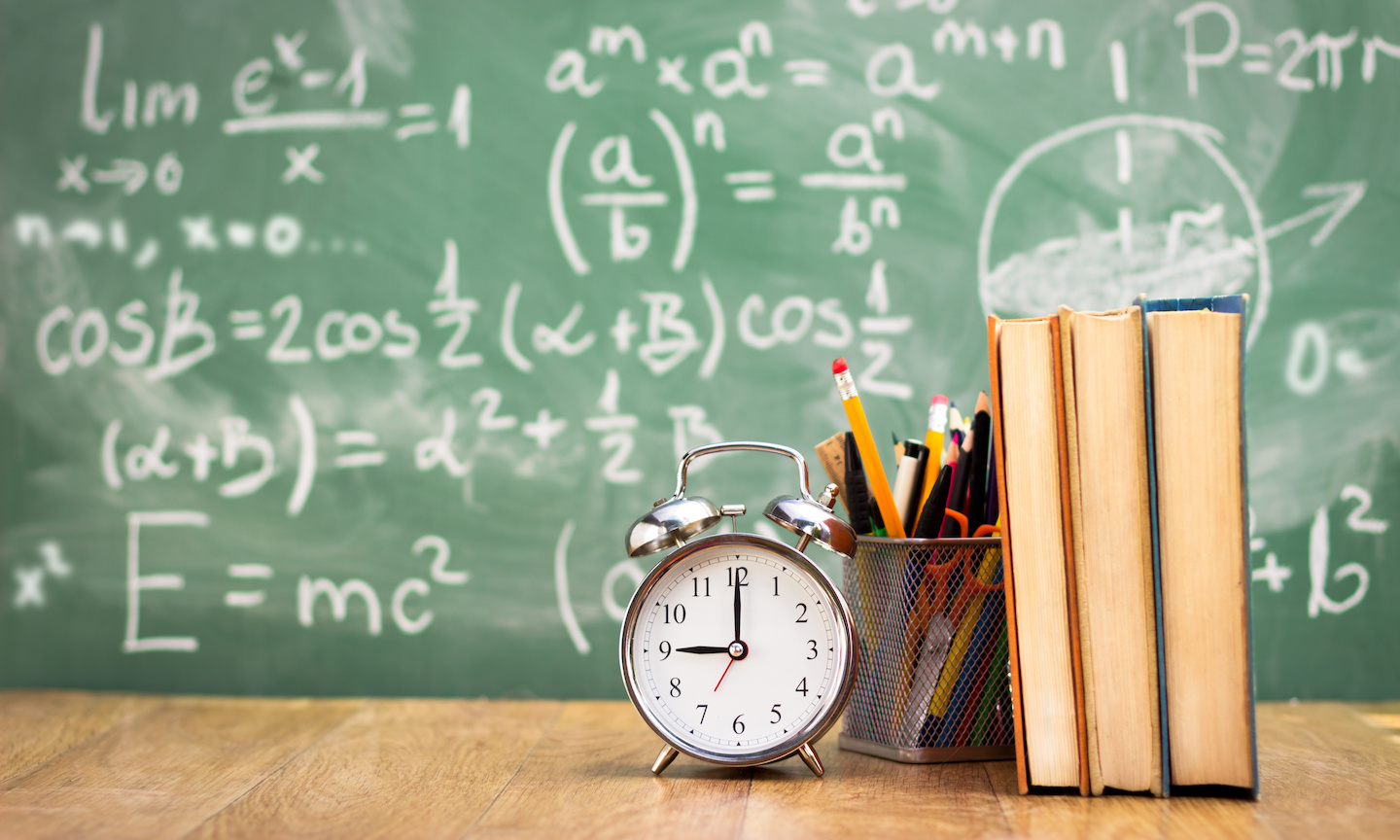 It's back to school time, which means the stressful mornings and busy nights are about to start again. But don't worry, the DCH Toyota of Oxnard team put together some helpful tips to get you back in the swing of things and help you set your kids up for success this school year!
Get on a schedule
Getting on a strict schedule for things like homework, bath time, and bedtime makes it easier for kids to get used to waking up early and going to bed at a certain time. If they know they have to get homework done before TV time every day, they won't put up a fight and will just get to work so they can move onto fun things. It's best to help them adjust to any bedtime changes before school starts so that on the first day of school, they're well rested and ready to start the day.
Amazon's school list supply
You can find your child's school list and buy everything online on Amazon! This is great for families who are traveling or working and time is limited. It doesn't get any easier than buying everything online and having it delivered to your door a couple of days later. It also helps you make sure you have everything your children's teachers require and makes reordering a breeze when the time comes.
Emergency bag
For older students, it's a good idea to pack an emergency bag for your child to keep in his or her locker. These can include spare supplies, deodorant, a small amount of cash, band-aids, Advil, wet wipes, or whatever else you think they might need. This way they'll be prepared no matter what happens during school
Waking Up
Is your child old enough to set an alarm and get ready for school on their own? A lot of kids (and adults) have trouble getting up in the morning. A simple solution is to put their phone in a cup and place it across the room. That way it'll be loud and they'll have to get out of bed to turn it off.
Pick Out Clothes
Mornings are stressful enough, even more so if you're scrambling to find socks or a matching pair of shorts. Have your kids pick out a week's worth of outfits Sunday night, then put them in hanging shelves in their closets to keep everything organized. That way all they have to do is grab the clothes for that day and put them on!
Meal Prep
Breakfast is important, so make sure you can prepare it quickly, and the kids can eat it on the go if they need to. Try making breakfast burritos or egg cups and freezing them. Pop them in the microwave for a minute or two, and you have a quick, healthy breakfast. Making lunches is another thing that only adds to the stress of mornings, so prep some meals Sunday night to get ready for the week. Have a snack and dessert bins in the fridge or pantry and you can also freeze sandwiches or wraps to keep them fresh for the week ahead. Now it'll be easy and fast to pack lunch, you just have to grab food items from the bins and grab a sandwich, which will have thawed out by lunch.
If you need the perfect vehicle to get the kids to school, soccer games, or anywhere in between, contact DCH Toyota of Oxnard today. We have a huge selection of family-friendly vehicles, with easy-clean materials and tons of safety features.